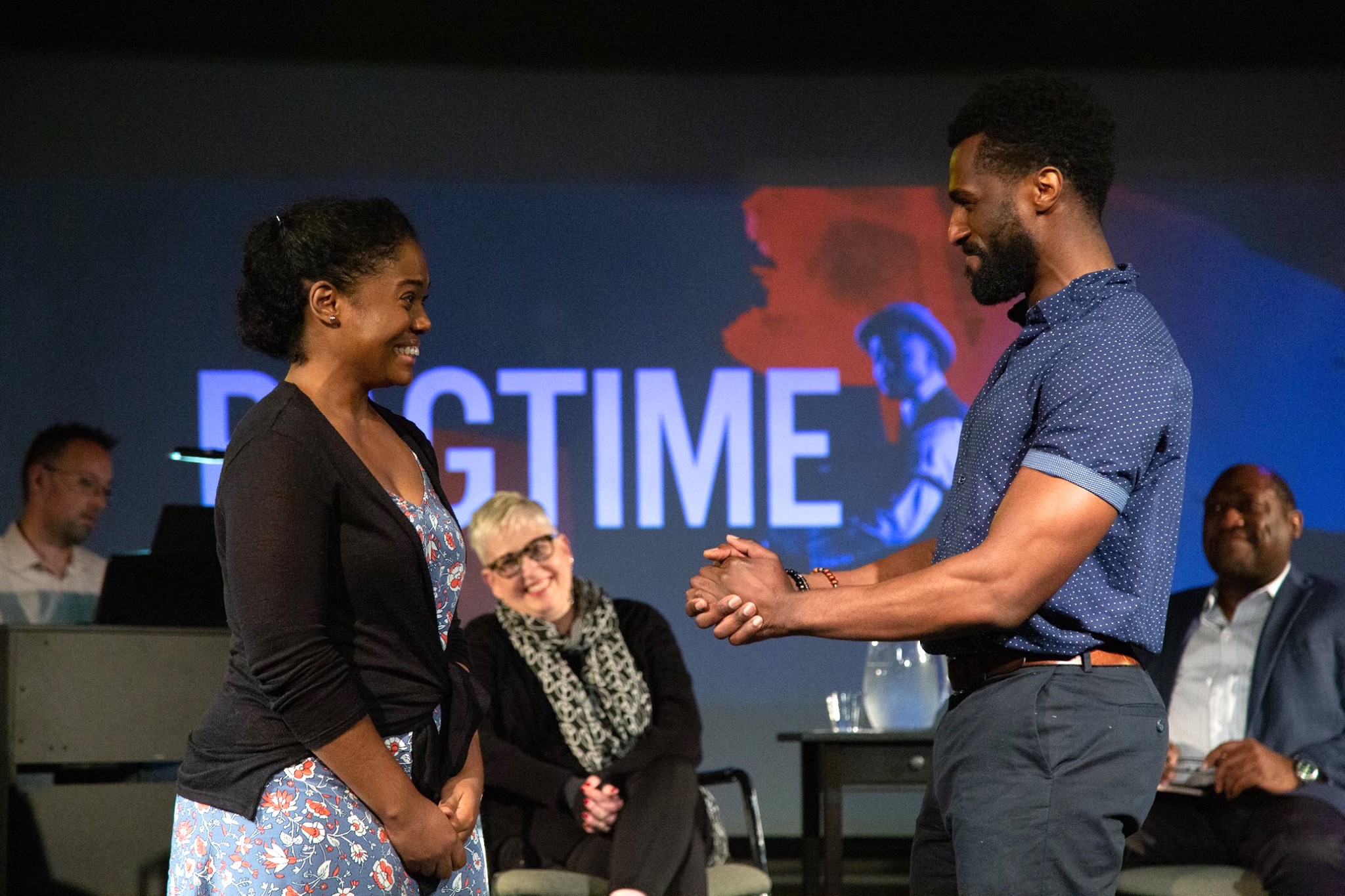 The TUTS Spotlight Series began in 2018 as a free event that takes you behind the scenes of our productions. These free, public discussions provide unique opportunities to meet, and hear from, the cast and creative teams.
Facing the challenges presented by COVID-19, TUTS has initiated a virtual path to connect with our community, while continuing the tradition of allowing our audience a sneak peak at the magic being made behind-the-curtain.
Following the same vein as the Spotlight Series, we're pleased to announce the TUTS Spotlight Webcast and the TUTS Spotlight Podcast.
The TUTS Spotlight Webcast introduces our viewers to a diverse group of artists, creators, innovators and industry experts in the theatre arts world. Airing live on the TUTS Facebook page, this ongoing episodic series gives you a chance to hear from, and ask questions of, the heavy hitters of the arts world.
Season Two
Episode — "Healing Racism Through Dance"
Dance can bridge gaps that can transform the world. In this episode we chat with Maria Torres and Harrison Guy, two arts leaders that help us understand how dance tackles issues and ideas that push audiences to new ways of thinking.
Wednesday, March 17 at 7 p.m. CST
Guests: Maria Torres, Director | Choreographer | Producer
Harrison Guy, Artistic Director of Urban Souls Dance Company
Host: Israel Jimenez – Director of Community Engagement – TUTS
Episode — "Arts in Medicine"
Does musical theatre have the power to heal? Meet the visionaries who work with young patients at Memorial Hermann Children's Hospital to help them to cope with long term hospital stays and to give these kids a chance to be kids.
Wednesday, March 31 at 7 p.m. CST
Guests: Alyssa Luksa, MSP-I/O, CCLS, Director of Child Life & Expressive Therapies
Meeghan R. Nguyen, MSW, CCLS, Clinical Coordinator Child Life and Expressive Therapies
Hillary Hart – Executive Director – TUTS
Alli Villines – Teaching Artist – TUTS
Host: Israel Jimenez – Director of Community Engagement – TUTS