The TUTS Spotlight Series began in 2018 as a free event that takes you behind the scenes of our productions. These free, public discussions provide unique opportunities to meet, and hear from, the cast and creative teams.
Facing the challenges presented by COVID-19, TUTS has initiated a virtual path to connect with our community, while continuing the tradition of allowing our audience a sneak peak at the magic being made behind-the-curtain.
Following the same vein as the Spotlight Series, we're pleased to announce the TUTS Spotlight Webcast and the TUTS Spotlight Podcast.

UPCOMING WEBCASTS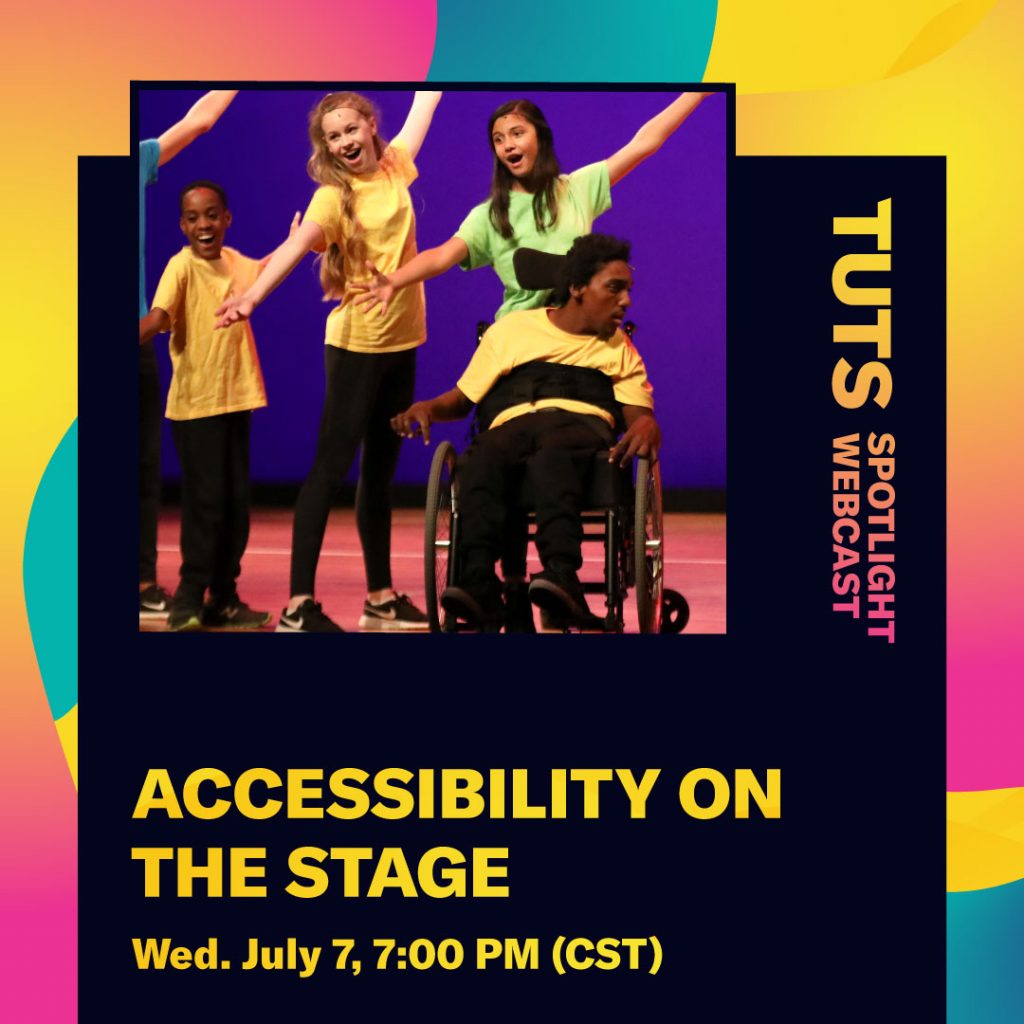 Accessibility on the Stage
Wednesday, July 7 at 7 p.m. CST
Theatre is for everyone – yet theatre is not always accessible to everyone. We discuss what it takes to make every aspect of theatre practice and participation accessible to people of all abilities, and how that work is pivoting the world of theatre.
Guests:
Eileen Edmonds, Director of Education – TUTS The River
Samuel Valdez, Playwright, Director, Performer and Artistic Director – CARPA San Diego
Hilary Pircher, Program Coordinator – TUTS The River
Host:
Israel Jimenez, TUTS Director of Community Engagement