Theatre Under the Stars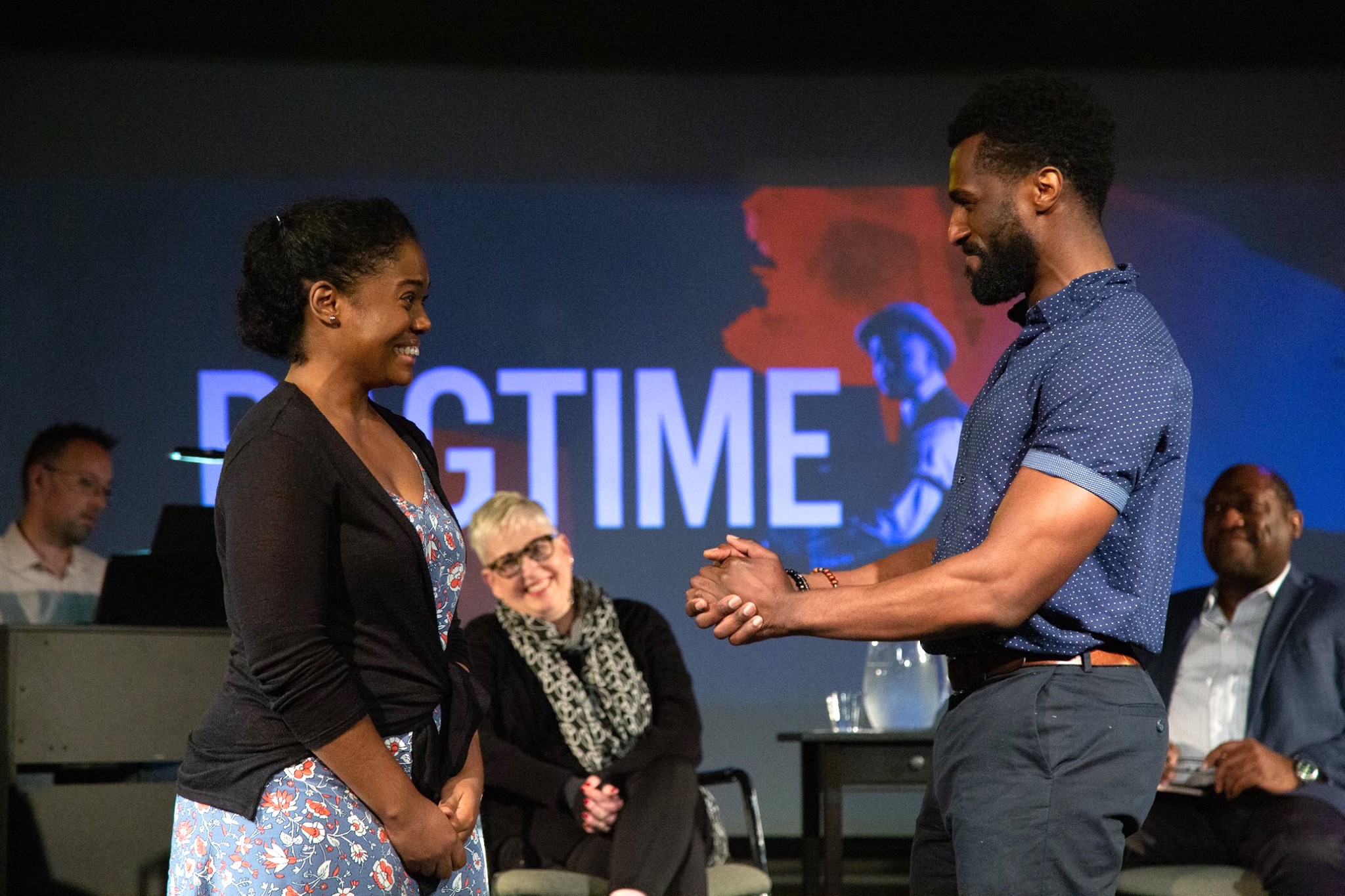 The TUTS Spotlight Series began in 2018 as a free event that takes you behind the scenes of our productions. These free, public discussions provide unique opportunities to meet, and hear from, the cast and creative teams.
Facing the challenges presented by COVID-19, TUTS has initiated a virtual path to connect with our community, while continuing the tradition of allowing our audience a sneak peak at the magic being made behind-the-curtain.
Following the same vein as the Spotlight Series, we're pleased to announce the TUTS Spotlight Webcast and the TUTS Spotlight Podcast.
The TUTS Spotlight Webcast introduces our viewers to a diverse group of artists, creators, innovators and industry experts in the theatre arts world. Airing live on the TUTS Facebook page, this ongoing episodic series gives you a chance to hear from, and ask questions of, the heavy hitters of the arts world.
Season Two
Episode: "Vanessa Williams"
 TUTS Artistic Director, Dan Knechtges, talks with the legendary Vanessa Williams for this first episode of the TUTS Spotlight Webcast Season Two.
Vanessa Williams is one of the most respected and multi-faceted performers in the entertainment industry today. Having sold millions of records worldwide, Vanessa has also achieved numerous #1 and Top 10 hits on various Billboard Album and Singles charts: Pop, Dance, R&B, Adult Contemporary, Holiday, Latin, Gospel and Jazz.
Her critically acclaimed work in film, television, recordings and the Broadway stage has been recognized by every major industry award affiliate including 4 Emmy nominations, 11 Grammy nominations, a Tony nomination, three SAG award nominations, seven NAACP Image Awards and three Satellite Awards. Her platinum single "Colors of the Wind," from Disney's Pocahontas, won the Oscar, Grammy and Golden Globe for Best Original Song.
Wednesday, January 13, at 7pm (CST)
Guests:
 Vanessa Williams
Hosted by Dan Knechtges, TUTS Artistic Director
Episode: "Teatro en Español" As the second largest Spanish-speaking country in the world, the US has a rich history of Spanish-language theatre. Meet three of our nation's theatre companies that have provided our hispanic communities with theatre in their native tongue.
Wednesday, January 27, at 7pm (CST)
Guests: Eddie Gonzalez – Teatro Indigo
Claudia Soroka – Gente de Teatro
Ruben Amavizca-Murúa – Teatro Frida Khalo
Hosted by Israel Jimenez, TUTS Director of Community Engagement
Episode: "Jennifer Holliday"
 One night only, TUTS Artistic Director, Dan Knechtges talks with GrammyⓇ and TonyⓇ award winner, Jennifer Holliday.
Jennifer Holliday catapulted to stardom nearly 40 years ago in her iconic role as the original Effie White in the smash Broadway production of Dreamgirls. Her show-stopping performance of "And I Am Telling, I'm Not Going" garnered her a Tony Award for Best Actress in a Musical and her first Grammy Award for Best R&B Female Vocal Performance. Beyond Dreamgirls, Ms. Holliday has enjoyed a successful recording career winning her second Grammy Award for her rendition of Duke Ellington's "Come Sunday" for Best Inspirational Vocal Performance along with several R&B Top Ten Hit Records and two Number One Dance Hit Records and two Number One Dance Hit Records. Her latest CD "The Song Is You" received critical acclaim and lander her back in the Tow Twenty on Billboard's R&B Music Chart (2014). As an actress, Ms. Holliday made a triumphant return to Broadway starring as "Shug Avery" in the Tony Award winning musical revival production of The Color Purple (2016-2017).
Wednesday, February 10, at 7:00pm (CST)
Guests: Jennifer Holliday
Hosted by Dan Knechtges, TUTS Artistic Director
The TUTS Spotlight Podcast invites you to join us for a listening party as we explore the TUTS vault of cast recordings. Each episode will feature a different Original Broadway Cast recording – from classic musicals to modern hits – and even the totally obscure. We'll talk about the creation of these shows and the stories behind the music.
Plus, each episode will feature a signature cocktail to enjoy during the journey.
The Spotlight Podcast launches September 9 on Apple Podcasts, Spotify and anywhere you listen to podcasts.